After months of meticulous and inclusive planning, the long-awaited NOAA oceanic expedition 'Voyage to the Ridge 2022' is underway aboard the NOAA Ship Okeanos Explorer, with the northern Mid-Atlantic Ridge in its sights. The target and timing of the expedition could not be better, as the governance and management of the ocean above the northern Mid-Atlantic Ridge is at the forefront of several political processes awaiting resolution in 2022. New insights and data provided by the expedition – the acquisition of which is broadcast live, worldwide via telepresence technology to enable participation by onshore scientists – will supplement the cases for sustainable management of all oceanic resources.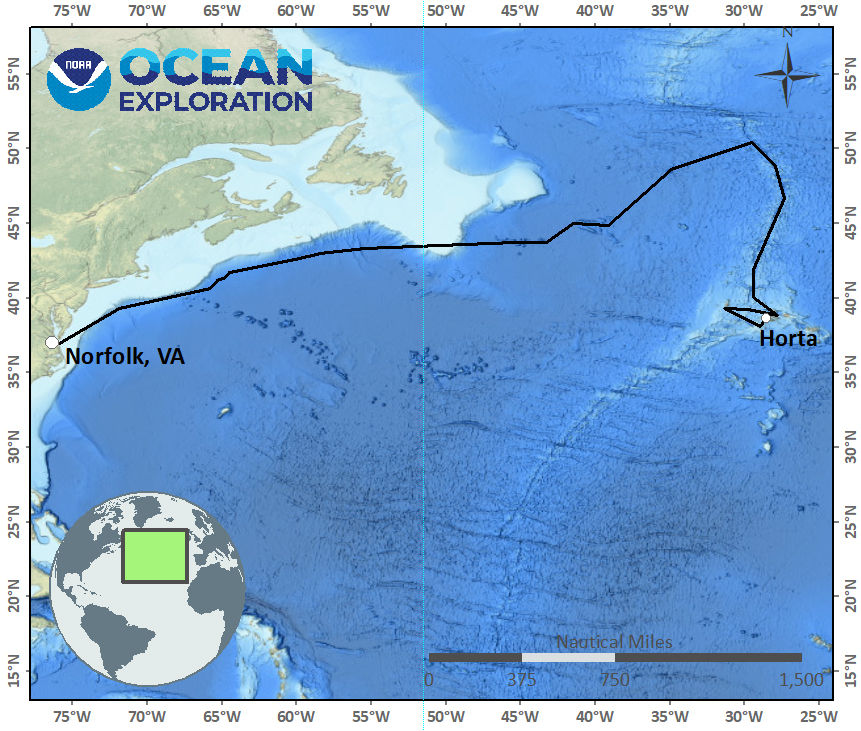 Prominent in the list of processes underway to better manage biodiversity in the north Atlantic Ocean is the Convention on Biological Diversity's (CBD) description and identification of Ecologically or Biologically Significant Marine Areas (EBSAs). At the most recent regional EBSA workshop in 2019, the North Azores Plateau candidate EBSA was described (as well as 16 other candidate EBSAs) by experts also involved in the Okeanos Explorer expedition. Formal adoption by the Parties to the CBD of the workshop's results is on the agenda of the CBD's 15th Conference of the Parties (CBD COP 15), scheduled to take place in December 2022. The new evidence acquired so far within that same area corroborates the EBSA description, as well as the rationale behind overlapping marine protected areas designated by the OSPAR Commission in 2010. Such tangible evidence can only add to the momentum for formally recognising the ecological importance of remote, mid-ocean habitats for whole ecosystem integrity, which is also at the heart of negotiations for an international legally binding instrument for the protection of marine biodiversity in oceanic areas beyond national jurisdiction (i.e., the ongoing UNCLOS BBNJ process).
The Voyage to the Ridge expedition continues until September 2022, collecting data to fill critical gaps in mapping the seafloor, its geology and morphology, and to help scientists understand the diversity, extent and connectivity of deep-sea coral and sponge communities, as well as mid-water organisms, along the Mid-Atlantic Ridge. More information, stunning images and a detailed schedule of the expedition's live-streamed activities can be found here.