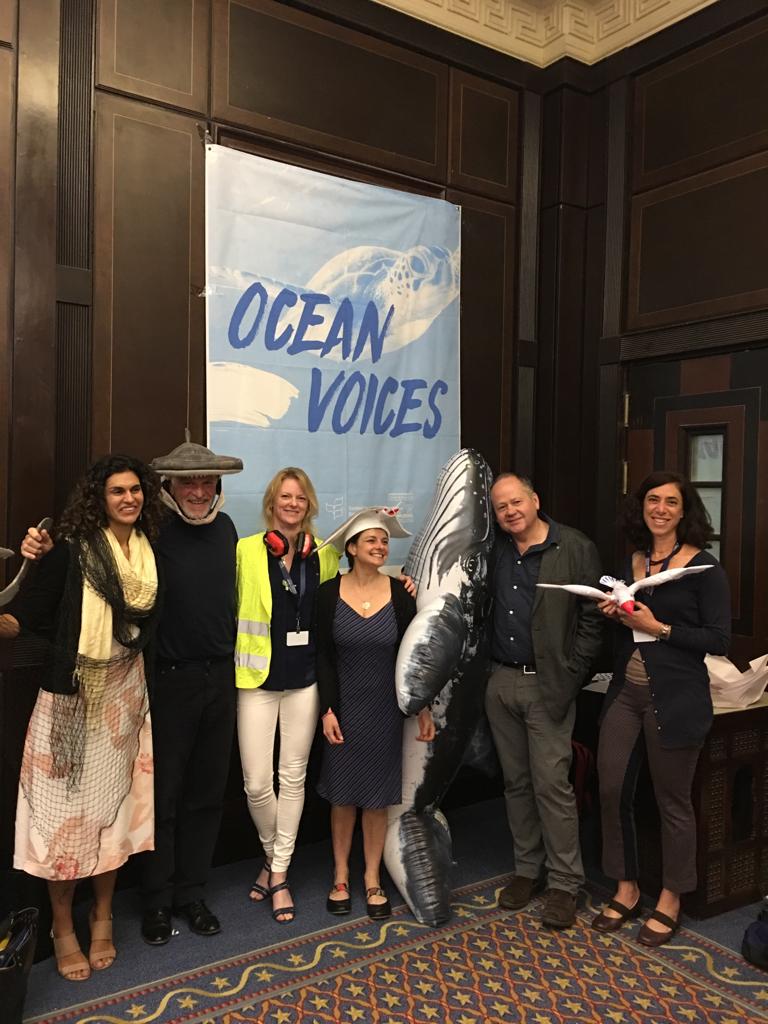 On 23 November 2018 during CBD COP14 in Sharm El-Sheikh, Egypt, GOBI took part in a day-long event titled Sustainable Ocean Day: Ocean Voices.
The event, organised by the CBD Secretariat, provided an opportunity for diverse ocean stakeholders to share stories in an unconventional, informal way, by giving a 'voice' to coral reefs, mangroves, seagrass, deep-sea habitats, marine mammals, migratory species and fish, as well as to ocean peoples whose life is closely linked with marine and coastal biodiversity.

Presenters made use of film, poetry, music, virtual reality and performance to inspire bold action on ocean conservation.  GOBI Coordinator David Johnson, together with Vikki Gunn of the GOBI Secretariat, did not hold back from delivering an unprecedented and unforgettable performance – complete with inflatable props! – highlighting the plight of the deep-sea and migratory animals in a world of ever-growing threats to their wellbeing.  GOBI is immensely grateful to the supporting cast of John Ruthven, Diva Amon, Nic Bax, Carolina Hazin, Dani Diz, and contributions from Haruyoshi Kawai, Nausicaá, Pew Charitable Trusts and JAMSTEC, for their selfless and shameless contribution.
The informal gathering brought together around 150 delegates from multiple backgrounds and by all accounts, was an unmitigated success.
This event was convened by the CBD Secretariat, with financial support from the Government of Republic of Korea, the Government of Sweden, the European Union, and the French Agency for Biodiversity, in collaboration with various international partners.  More information on the event can be found at IISD/ENB.