The first quarter of 2023 has seen two major events in the marine conservation calendar come to fruition – both long overdue.
The 5th International Marine Protected Areas Conference (IMPAC5) in Vancouver in early February 2023 was a chance for the marine protected area community to come together, take stock and plan new initiatives. GOBI took advantage of 'right place, right time' to bring experts together for a two-day symposium, entitled 'Making it Count', creating actionable science and facilitating the transition from science to policy. The Nest, a suitably inspiring meeting venue on the campus of University of British Columbia, provided the backdrop to review and reflect on GOBI's achievements, explore science and policy cases factoring in ocean connectivity, and to share a wealth of experiences of translating ocean and coastal science to policy. BirdLife International convened a complementary technical workshop on taxa-specific important areas, held back-to-back with the GOBI Symposium and just ahead of IMPAC5 itself.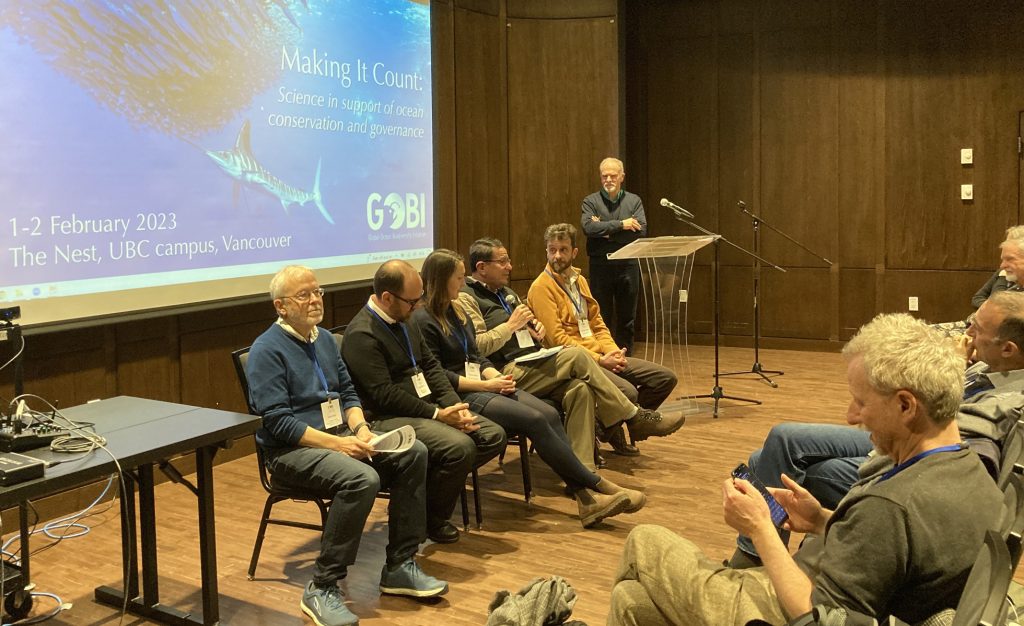 IMPAC is always inspiring. This time challenges presented by the recently agreed CBD Kunming-Montreal Global Biodiversity Framework – the 30×30 target, OECMs, strictly protecting the 'right' 10%, restoration agendas and so on – were a strong focus. Many presentations, displays and announcements highlighted indigenous and community-led partnership initiatives. Migratory corridors, bio-logging methodologies and climate smart solutions were also prominent topics. The GOBI conference session chaired by 'Buzz Lightyear' Johnson focused on the vast distances travelled by migratory species ('to infinity and beyond') and successes coming forward from work on IBAs, IMMAs, ISRAs and the Migratory Connectivity in the Ocean tool, MiCO.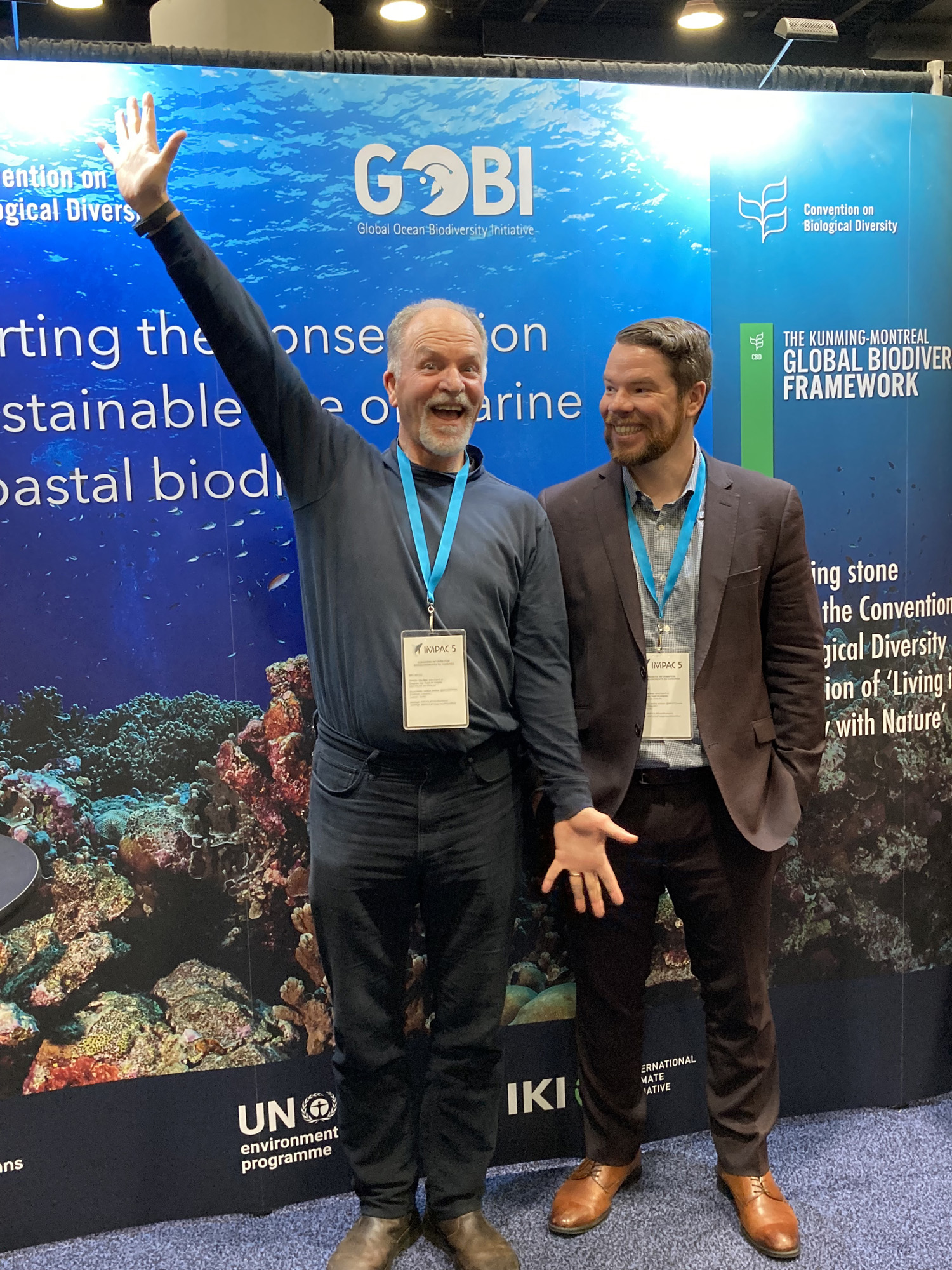 Shift the spotlight to New York. In late February/early March, the resumed 5th session of the Intergovernmental Conference (IGC5bis), convened to negotiate an international legally binding instrument to enable the conservation and sustainable use of biodiversity beyond national jurisdiction (known in short as BBNJ), was attended by over 400 delegates. The UN Headquarters hosts multiple agendas. As usual on this occasion UN flags fluttered proudly and the East River flowed on by, but for BBNJ this IGC5bis was dubbed 'IGC final' by Conference President Ms Rena Lee of Singapore. A simply 'must do' meeting.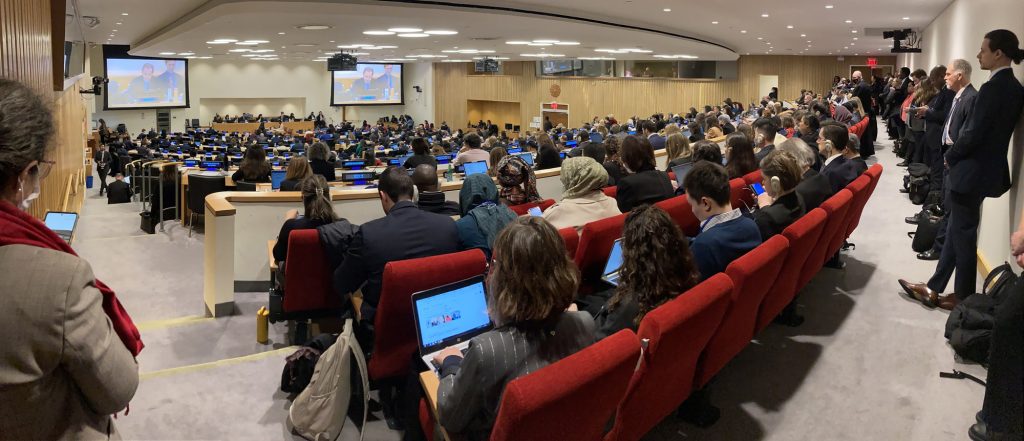 The result of the excruciating word-smithing and consensus-building process is an agreed High Seas Treaty text that must now be checked by an open-ended informal working group for consistency and translated ahead of a future meeting that will seek its formal adoption. The eventual treaty, a solution to the fragmented legal frameworks that have left area beyond national jurisdiction vulnerable to growing threats, attempts to balance the common heritage of mankind with the freedoms of the high seas established under UNCLOS. Many provisions in the final text are linked to one another and contentious items, such as access and benefit sharing of marine genetic resources, cover complex procedural elements such as equitable sharing, monitoring and transparency. An excellent summary report, including a brief history of the process and the main points of the final discussions can be found at: https://enb.iisd.org/marine-biodiversity-beyond-national-jurisdiction-bbnj-igc5-resumed-summary
After a frantic few months, GOBI now enters slightly calmer – but no less busy – waters. On the agenda in the months to come: various meetings to explore implementation of the CBD KM-GBF, take stock of the agreed BBNJ text, finalise and share the report from GOBI's "EBSAs in ABNJ" workshop, an IMMA workshop for the North-East Atlantic, and support for OECM initiatives (such as Particularly Sensitive Sea Area proposals) using and applying EBSA information. A series of technical workshops convened by our partners at BirdLife International, Tethys Research Institute and CSIRO will inform regional application of the various tools and methodologies that the GOBI team have developed over the past 6 years, culminating in a final regional demonstration workshop in the NW Indian Ocean in the autumn.
Plenty to look forward to, but – no doubt like many of the delegates who completed the final marathon push on concluding the BBNJ treaty negotiations – perhaps just a little pause to catch our breath first!