Before NOAA's oceanic expedition 'Voyage to the Ridge 2022' aboard the research vessel Okeanos Explorer took a logistical break from its schedule, followers of its live ROV webcasts were treated to a fascinating ascent along the Western Kane Transform Fault on the Mid-Atlantic Ridge.
Expert commentators described unique geology and identified bizarre creatures as they came into view through gin-clear waters that seldom, if ever, have been lit before, offering an insight into how much we known already – but also into how much we don't yet know – about this remote yet important ecosystem.
Just as amazing as the images broadcast was the skill of the ROV pilots and ship operators on the surface, delicately coordinating their manoeuvres to deploy the ROV's articulated arm and collect fragile specimens for later inspection in the lab.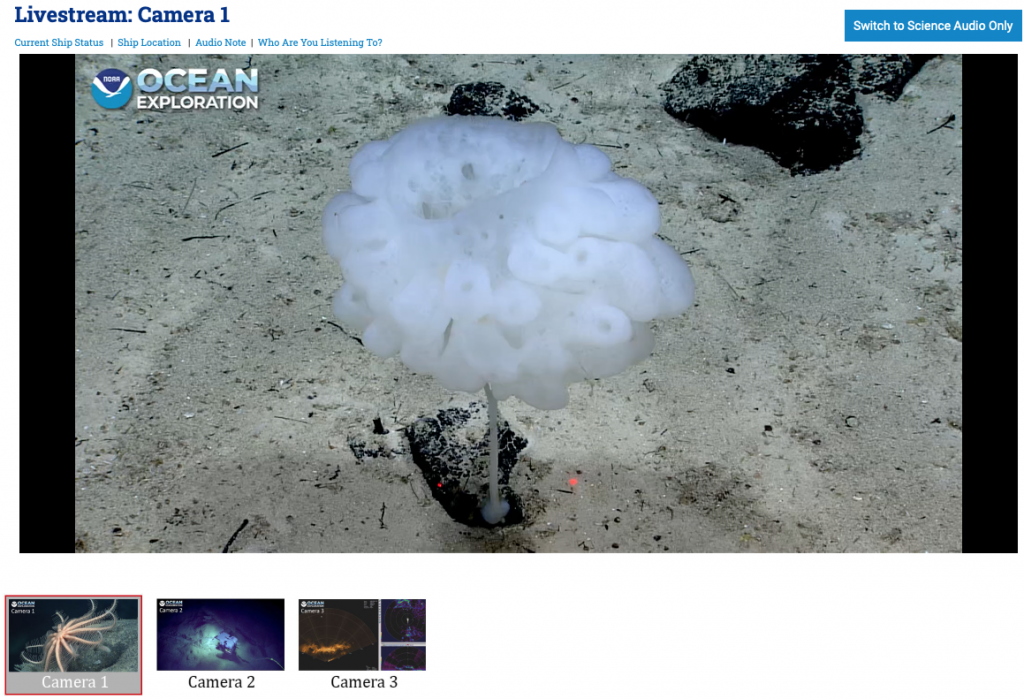 The vessel is now in transit to Puerto Rico, before resuming exploration activities nearby. In the meantime, all past ROV dives are available to view again on the expedition's website.