On Thursday 28 October 2021, the Convention on Biological Diversity (CBD) launched a new report to celebrate their decade-long efforts to describe and recognise Ecologically or Biologically Significant marine Areas (EBSAs) across the globe – GOBI was set up partly to assist with this effort.
---
A decade of dedicated action by scientists, conservationists and facilitators has resulted in the identification of 321 EBSAs, with a further 17 candidate EBSAs in the northeast Atlantic awaiting approval by the Conference of the Parties (COP) to the CBD (scheduled for early 2022).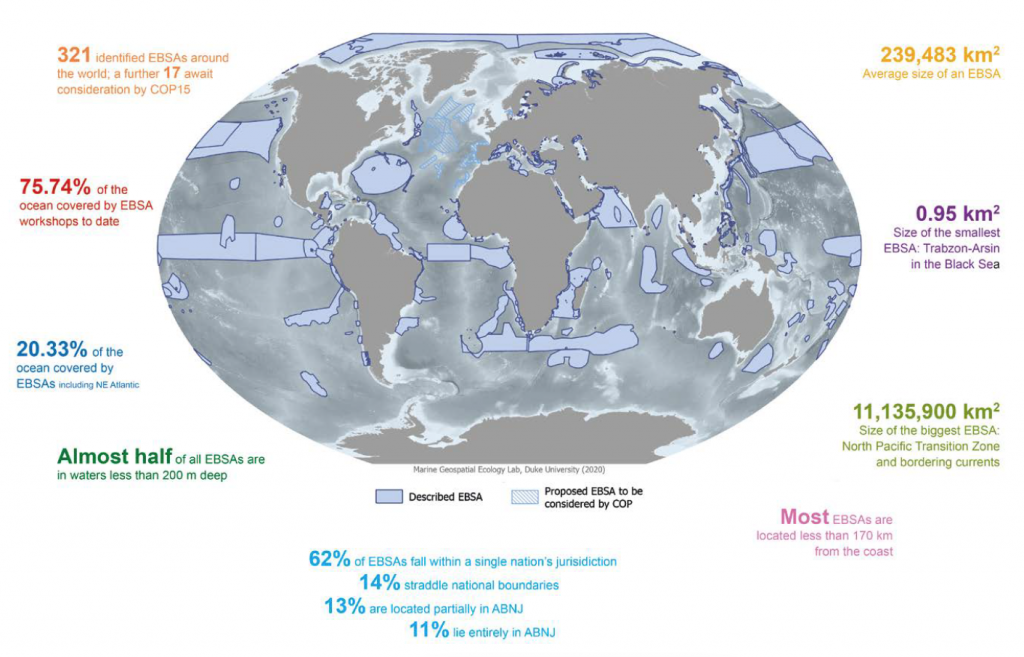 During the virtual launch event, a handful of key contributors to the inception, evolution and implementation of the EBSA process spoke of their involvement, contributing to the success of the endeavour.  Their involvement is also reflected in the report itself.
The event also looked ahead to the future of EBSAs, recognising that while coverage of the process has been almost global (the exception being the Southern Ocean), there still remain gaps and deficiencies in the process due to a paucity of data, experts or political will in certain areas.  It is anticipated that at CBD COP15 in 2022, the COP will lay out the next steps in the EBSA process, with a view to updating existing EBSAs with new information and securing means to carry on applying the EBSA process to describe further areas that meet the EBSA criteria.
A recording of the launch event can be found here, and a copy of the report can be downloaded here.